Page Hilltop Elementary School Counseling Department Vision Statement:




That Page Hilltop Elementary School students acquire the necessary social emotional skills to be well adjusted students so when the time comes to transition to middle school students have a foundation of empathy, kindness, perseverence, self regulation, and problem solving skills in order to be resilient members of their middle school community.

Page Hilltop Elementary School Counseling Department Mission Statement:

To provide students with daily coping skills support through check-ins, lunch groups, behavior management support, and classroom guidance lessons and to provide parents and teachers with access to resources to meet the social emotional needs of students.
Powered by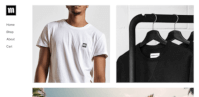 Create your own unique website with customizable templates.